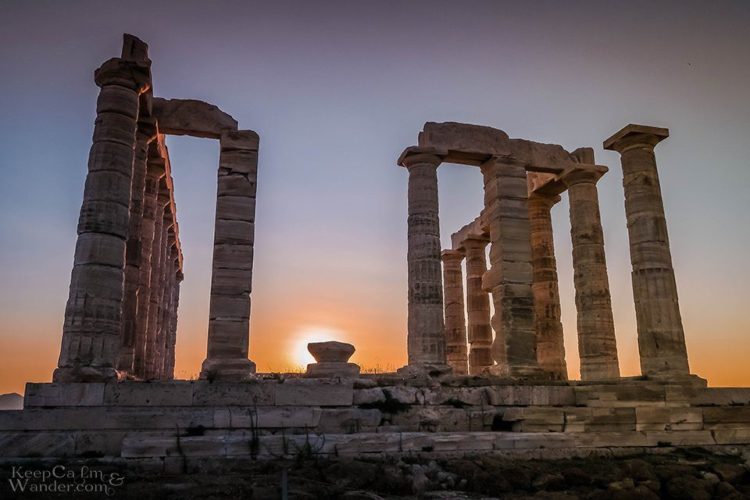 The Temple of Poseidon in Sounion is where you should spend your sunset viewing outside Athens. It takes an hour to get there by bus from the Greek capital, but it's all worth the hassle.
Homer, the well-known Greek writer, was the first one to record Sounion in "The Odyssey" as the "sacred cape of the Athenians."
Herodotus, Aristophanes, Sophocles, and Thucydides all mentioned the Temple of Poseidon in their stories and poetries. 
By Alain – Full Story at Keep Calm and Wander